Design Guide of the Vehicle Structural Components in the Concept Design Phase for Crashworthiness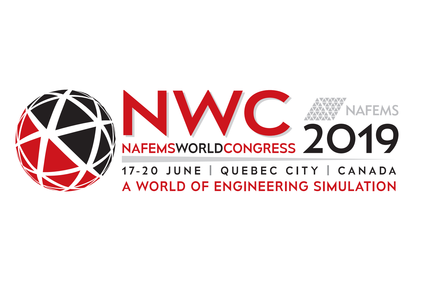 This paper was produced for the 2019 NAFEMS World Congress in Quebec Canada

Resource Abstract

Multidisciplinary optimization (MDO) of a vehicle body structure for the three major performance attributes - NVH, Durability, and Crashworthiness - has been hindered by crashworthiness simulation since it usually takes a longer time to run than the others. There have been many attempts to reduce the crashworthiness calculation time to the same range as the others. The lumped mass-spring model is one of the highly abstracted models that can be applied in the very early phase of concept design. The model is useful in optimizing the load path by distributing the crash force and energy well through the entire structure. The outputs of the optimization are the axial crushing force and the bending moment for each component. However, the method has not been widely used since designing the detailed shape of individual components is not straightforward. It has relied on the trial-error method: modify the design of the components, and then test them by physical tests or by FE simulations. Considering the number of components of the model, finding the appropriate sections for all components using tests or simulations is not practical. Here, the authors propose a parametric optimization method to find the proper section using the approximation models in this paper. Creating the approximation model for the axial force and the bending moment may take significant time using the data such as the basic section shapes, design parameters, the ranges of the parameters, and so on. However, once the approximation model is ready, then it reuses for future work. Therefore, finding the section geometry using the approximation model is faster. Assuming that rectangular sections represent all sections, the authors demonstrate how to create the approximation model and how to find the sections from the approximation model along with discussions regarding the limitations in the approach. Besides, the use of the section properties as the design guide is suggested.
Document Details
| | |
| --- | --- |
| Reference | NWC_19_144 |
| Author | Choi. Y |
| Language | English |
| Type | Paper |
| Date | 18th June 2019 |
| Organisation | Dassault Systèmes SIMULIA Corp |
| Region | Global |
Download
Purchase Download
| | |
| --- | --- |
| Order Ref | NWC_19_144 Download |
| Non-member Price | £5.00 | $6.34 | €5.59 |
Back to Search Results