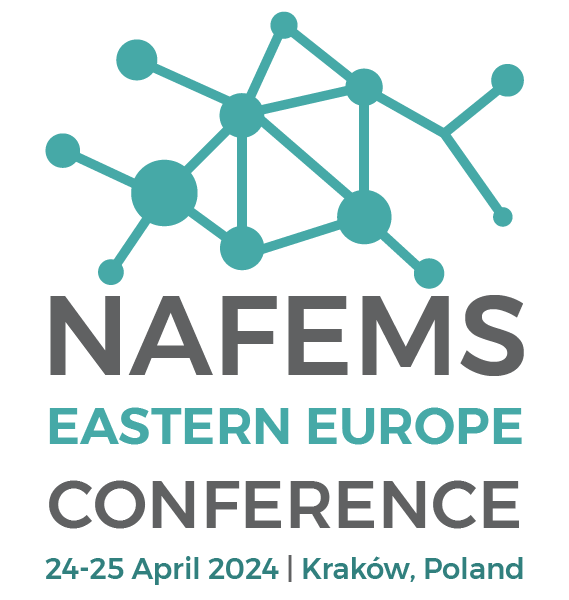 NAFEMS Eastern Europe Conference
D​eadline: 16 December 2023
---
The 2024 NAFEMS Eastern Europe Conference will be held on the 24th and 25th of April, 2024 in Kraków, Poland. This event is where the regional simulation engineering community comes together to discuss all aspects associated with engineering analysis.
We will be looking at the trends, challenges, best practices, and cutting-edge technological advances that will shape the near, and long-term future of simulation.
On the second day of the conference we will look at how simulation can support engineering design.
During this conference we will have the chance to touch on the following topics both formally and informally.
How should we improve our analysis methods?
What are the best practices for the use of machine learning?
How can we meaningfully utilise HPC resources?
How can we successfully balance the use of testing and analysis?
How can we argue for simulation to become even more established?
---
Publishing opportunity
The review committee, composed of experts in the field, will review the most prominent extended abstract submissions for inclusion in the open-access Engineering Modelling, Analysis and Simulation Journal. If your abstract is selected, we are committed to providing comprehensive guidance and support throughout the process of refining and expanding your conference paper to turn it into a paper in its own right.
---
Sign up as an attendee today to m​ake sure that your colleagues and friends know that you will be there. This way, they will have the chance to meet you there. This also enables you to follow updates related to the conference real time.