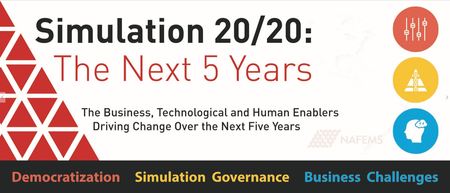 Speakers
Richard Riff
Dr. Richard Riff is an internationally recognized authority in the field of Computer-Aided Design,Manufacturing, Engineering (CAD-CAM-CAE) and PLM.
Dr. Riff retired from Ford Motor Company where he served as a Director in IT, and was responsible for leading an office for business process methods and information and research, innovation and advance IT application. A major part of the activity of his office was the reconstruction and rebuilding of the information for the industrial backbone of Ford. Dr. Riff served as the chief architects for the information backbone, which includes all the major processes like bill of material, configuration management, order fulfillment, and order to delivery. In addition to that, he was involved with the advanced study and research on new PLM systems and engineering software.
Dr. Riff established in 1996 GAAG (Global Automotive Advisory Group) a collaborative association of all the Automotive OEM's to work together on software development implementation and service with the major PLM software companies, which he presently serves on its Advisory Board. In 2001 The CAD Society recognized him with Life Time Achievement Award for his outstanding body of work pushing the envelope of the possible in design and engineering. In addition, Dr. Riff served on the committee of the National Academy of Engineering for lifelong learning for engineers.
In the past, Dr. Riff was the Director of Ford C3P program, which is CAD,CAM, CAE, and Product Information Management. He established the program and ran it for few years. Before that he was the Chief Engineer of Mechanical Design, Automotive Component Division.
He served as one of the Technical Fellows at Ford, which is the highest technical position at Ford. The role of Ford's Technical Fellows is to provide understandable, technically sound advice to the Chief Technical Officer, the CIO and to the Company executive management as a whole: influencing strategic direction on key product and process matters,contributing to Corporate technical strategies, using competitive benchmarking to analyze and improve products, technologies and processes, and ensuring the transfer of knowledge across organizations and the continued growth of the Company's in-house expertise.
Dr. Riff joined Ford Motor Company in 1989 as a CAE Technical Specialist, for Automotive Parts Operations Electronics Division. Before coming to Ford, he was Professor of Aerospace Structures at Georgia Institute of Technology in Atlanta, Georgia, and at Technion Institute of Technology in Israel, where he received a B.S., M.S., and D.Sc. in Aeronautical and Mechanical Engineering. He has authored more than seventy technical publications in his areas of specialization, including CAE, CADCAM, structural and dynamic Finite Element Analysis (FEA), pre and post-processors,descriptive geometry and material constitutive laws.
Dr. Riff continues to consult to the PLM Industry and the automotive companies. He also serves as a Director of the following Companies: Geometric, MSC Software, ParkNav and InnoCar.
Bob Deragisch
Bob Deragisch has been employed by Parker Aerospace over 36 years, and is currently the Aerospace Group's Director of Engineering Services and IT Infrastructure. In addition, Bob is the Enterprise Architect for the Aerospace Group, responsible for acquisition, implementation, integration, deployment and support of all engineering tools and processes, and integration of all business systems, across the $US 2.3 billion operating segment of Parker-Hannifin.
Bob is also the director of eBusiness initiatives for the Group, with an emphasis on collaboration with customers, suppliers, and partners.
Bob received his Master of Arts in Organizational Leadership from Chapman University in California, after his undergraduate work in Math, Physics, Computer Science, and Organizational Development.
In April, 2014, Bob was elected President of COE, the independent user group of Dassault Systèmes solutions in North America. That same week, Bob was also honored to be awarded membership in the COE College of Fellows.
In April, 2015, Bob received the Joe Greco Community Award from the CAD Society, in recognition of his many years of tireless efforts to bring benefits to not only Parker Aerospace, but the entire COE community through interaction with other user groups and industry leaders.
Bob is also a founding member of ASSESS (Analysis, Simulation & System Engineering Software Strategy), focused on "Expanding the use and benefit of Model Based Simulation, Analysis and Systems Engineering". See the ASSESS home on Linkedin for more information.