Simulation & Analysis in Oil & Gas
Webinar Presentation (PDF)
Webinar Recording (WebEx)


Note: The presentation and recording files are only available to NAFEMS members. To access the password for this webinar, login with your member credentials, and then click here.

---
Overview
This webinar aims to provide an overview of how engineering simulation and analysis can be successfully applied to the oil and gas industry across a range of applications including:
Subsea & flow assurance

Processing and separation systems

Integrity issues such as erosion & flow-induced vibration

Technical safety

Focus of the work presented will be the application of computational fluid dynamics (CFD) and finite element analysis (FEA) as well as how multiphysics simulation can help bring together multiple techniques to solve evermore-demanding engineering challenges.
The role of simulation and analysis technology has never been more important to the oil and gas industry; especially during the current period of uncertainty around oil prices. As well as helping produce safe and reliable system design and operation, simulation technology also offers the opportunity to maximize innovation and engineering output at reduced time and cost.
Whether you are new to computer-aided engineering (CAE) and simulation or an engineer already working in this field, this webinar aims to provide a background on the benefits of engineering simulation to gain deeper insight into the performance of production systems and equipment.
(image courtesy of Norton Straw Consultants)



Agenda
Welcome & Introduction
Simulation & Analysis in Oil & GasQ & A Session
Close
About the Speaker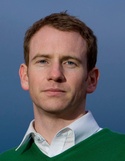 Dr. Matt Straw has been working in the field of engineering simulation for around 20 years and applying this technology to the challenges of the oil and gas industry for the last 15 years. His experience includes projects in the harsh marine environments of the North Sea, ultra deepwater developments of West of Africa to the complexities of the Artic. Matt now works for Norton Straw Consultants providing engineering and management consultancy services to the energy industries.
About Norton Straw Consultants
Norton Straw Consultants is a provider of engineering and business development services to the global energy and natural resources industries. With technical services that focus on engineering analysis and simulation, such as CFD & FEA, we combine specialist engineering capability with industry experience to help answer our customers' most demanding engineering challenges. Our work supports customers in areas including
Subsea

Flow assurance

Process & separation

Integrity management

Technical safety

Marine operations