This Website is not fully compatible with Internet Explorer.
For a more complete and secure browsing experience please consider using
Microsoft Edge
,
Firefox
, or
Chrome
Unlocking the Full Potential of Modelling and Simulation in Your Organisation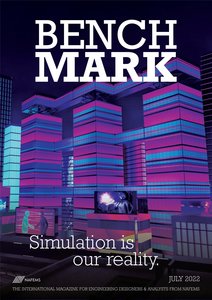 You may be wondering, 'Why should I be bothered about a Modelling and Simulation Strategy? I'm too busy actually doing the job! Our organisation just wants the results!'
The answer is that simulation is highly likely to be critical to your organisation's success. It's also highly complex and impacts the whole organisation. It consumes significant budget, resources and time throughout your product creation and delivery processes. Most importantly it impacts the performance of the products you deliver to your customers.
Document Details
| | |
| --- | --- |
| Reference | bm_jly_22_5 |
| Author | Richardson. A |
| Language | English |
| Type | Magazine Article |
| Date | 1st July 2022 |
| Organisation | PHRONESIM Ltd |
| Region | Global |
Download
Back to Search Results